Discover Museum of Illusions – Where Imagination Meets Edutainment
Welcome to Museum of Illusions, an extraordinary destination that redefines reality through a seamless blend of education and entertainment. Our captivating exhibits offer an interactive experience that challenges minds and showcases the thrilling science behind illusions. With over 40 locations in 25 countries, we proudly stand as the largest and fastest-growing chain of privately-owned museums worldwide.
A Global Phenomenon
Our brand's global success is no illusion; it's built on robust growth and the unwavering dedication of dozens of passionate partners who have embraced our vision. As a proven, fast-growing franchise business in the billion-dollar industry, we invite you to enter the world's largest privately-owned museum chain.
Edutainment at Its Best
Museum of Illusions is a pioneer in the Edutainment sector, offering educational content in a playful way that appeals to visitors of all ages. Immerse yourself in our extraordinary world, where illusions, mind-bending brain games, puzzles, and teasers will transport you to a realm of wonder and excitement.
Join the Franchise Revolution
Escape the mundane and embark on an adventure like no other. As a Museum of Illusions franchisee, you'll experience above-average returns and low uncertainty. With our provenbusiness system spanning over 8 years, you can skip the stress of startup risks and embrace a journey filled with success and satisfaction.
Why Choose Museum of Illusions?
Unique Concept – Break free from static museum exhibits and indulge in a concept that speaks to visitors worldwide in the universal language of fun.
Brand Awareness – Benefit from our established market leadership, making it easy to launch your Museum of Illusions unit with immediate recognition.
Resilient & Profitable – Our self-sustainable revenue model relies primarily on ticket sales, unaffected by global supply chain issues, ensuring steady profitability.
Expert Support – With comprehensive pre-opening and ongoing support, we're dedicated to setting you up for success every step of the way.
Explore the World of Illusions!
Museum of Illusions offers guests an engaging experience with interactive and educational exhibits, where visual illusions captivate the mind, featuring holograms, optical illusions, and immersive rooms designed to tease the senses and trick the mind. Join us for an intriguing, sensory, and educational experience where each illusion holds secrets waiting to be uncovered.
For All Ages and Beyond
Our museum is a must-visit destination for everyone, from children to parents, grandparents, couples, students, and best friends. Experience the value of entertainment and education firsthand as you snap perfect, social media-worthy photos and unlock the secrets behind each illusion.
Unleash Your Imagination
Are you ready for an adventure that defies expectations? Step into the fascinating world of illusions, where nothing is as it seems, and every moment sparks wonder. Plan your visit today and embark on a journey that will leave you amazed, intrigued, and inspired. Museum of Illusions awaits – a place where imagination knows no limits!
Enter the World of Illusions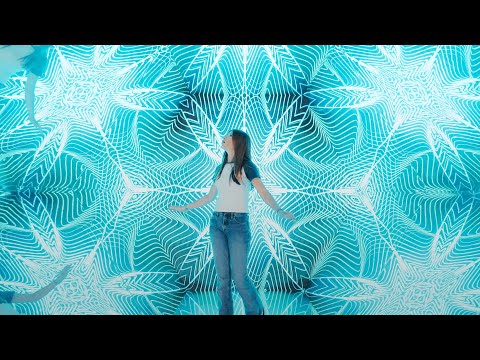 Enter the World of Illusions
"Right after my first contact with the MOI founders about opening a Museum of Illusions in Budapest, I was blown away by the professionalism
of this young brand. How they treated prospective partners was very unusual for me, offering full transparency about the financial
performance of other franchisees and sharing best practices.
We have seen many educational, entertainment, or "selfie" museums opening across Europe and Hungary, but the MOI stood out from the
rest with its unified architectural, educational, and communication concept.
After a few meetings, we were convinced and decided to open the Budapest unit. Unfortunately, then came COVID-19, which caused a
year-long delay. Still, we managed to survive and reopen, so in December 2022, the MOI Budapest celebrated its 1st birthday.
Today, we are one of the most exciting and most visited museums in the Hungarian capital for both citizens and visitors of Budapest."
"In March 2023, we launched our second Museum of Illusions in Austin. Like any new business, we faced various challenges and unexpected
obstacles. However, with the help of our franchisor team, we were able to overcome them all and achieve a successful opening. The team's
professionalism, respect, and support were crucial to our success.
Our first Museum opened in Dallas in 2019, and our relationship with the franchisor team has always been more than just a typical franchise
partnership. It has been a true collaboration where we learned, grew, and achieved success together. Despite the challenges posed by
Covid-19, we expanded our visitor base and decided to open another Museum in Austin. Now, we are planning to launch a new Museum in
Houston in the second quarter of 2023.
We are excited at the future of the Museum of Illusions family and we are happy that we are part of it ever since."
"When we visited MOI in Zagreb, we immediately fell in love with the concept. We were amazed by the educational aspect of the museum and
immediately started thinking about the potential in our hometown. At that time we were traveling a lot and learning about different cultures,
so we had the opportunity to see how the Museum of Illusions is a universal concept that works equally well in every country and across all
cultures.
We opened the Museum of Illusions in Stuttgart back in August 2020, but had to close it immediately due to the COVID measures. Although
we were only open in the second half of the following year, we achieved results that exceeded expectations. In the current year, we are expecting more than 20% growth. On top of that, in cooperation with the franchisor, we have decided to invest in an additional site in Germany.
Overall, it is an incredible and exciting journey. I recommend it to anyone who wants to run their own business, have fun along the way, and
achieve great returns."