Are you one of the thousands of people in the UK who want to be their own boss? Still undecided about what type of business would be best for you as a beginner?
Here you'll find six easy business ideas suitable for the UK. We're going to steer clear of online business ideas for beginners. These tend to be a bit more hit and miss – as well as often requiring some kind of technical know-how.
Instead, we'll focus on potential newcomer-friendly business ideas which don't call for much more than a dedication to making your new business succeed.
6 easy business ideas for the UK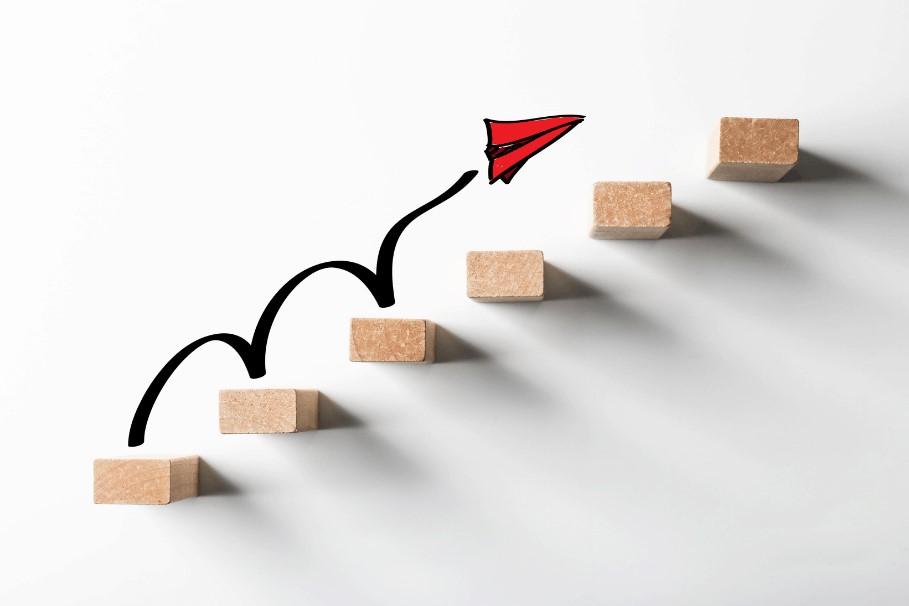 1) Cleaning company
A cleaning company might be the easiest business to start. The barrier to entry is exceedingly low. You don't need to invest in much besides cleaning products and equipment – and not even that if you request that your customers provide everything you need.
That said, it does take a little effort to do a cleaning business well. In the beginning – at least if you're planning to be a solo entrepreneur rather than become a franchise of a larger company – you're likely to be highly dependent on word of mouth to get more work.
This can be a good thing, as long as you provide a reliable standard of clean. Because there are bound to be other options out there. If someone doesn't like the job you've done, they won't use you again.
However, the effectively zero-entry requirement still makes a cleaning company pretty much the number one option for people going into business for themselves for the first time.
2) Gardening company
If you like the outdoors – especially if you've got something of a green thumb – a gardening business might be a good choice for your first business.
You will need to buy your own tools and almost certainly a reliable second-hand vehicle to carry them in. This means you will often need at least a small amount of money to get started with.
The best part is that you don't need any qualifications or other real entry requirements and UK residents spend a collective £3 billion per year on gardening services. So yes, a gardening business is another attractive and easy business to start.
3) Handyman
According to the Office of National Statistics, the total revenue, generated by the UK's handyman sector and general DIY-related industries was £13 billion back in 2017.
This is a number which is only set to go up in forthcoming years. That's because more and more people are specialising in their given career and have fewer practical skills. That's another point made by the ONS, as it's expected there will be a serious shortage of these skills in the coming years.
If you have those kinds of practical skills – or you're willing to train to get them – this means a handyman business is a potential earner with a real future.
4) Pest control services
Pest control might not be the most glamorous job in the world. But it is a highly necessary and vital service which never goes out of fashion.
Local authorities and businesses in every sector – especially in hospitality, leisure and tourism, and landowners like the Ministry of Defence or Wildlife Trusts – are crying out for reliable pest control companies to meet both their legal obligations and physical needs.
This means there are plenty of opportunities out there if you have existing industry knowledge and skills or the ability to train to get the necessary qualifications to use pesticides in the UK.
Then you only need to do a small amount of training and market research to confirm that there are opportunities for pest control service providers in the part of the country you're in.
5) Waste removal
A waste removal company is almost the epitome of an easy start-up business. All you need is a reliable vehicle and good physical strength and you're ready to get started.
People are always crying out for good waste removal services – the industry generated a whopping £9 billion in revenue in 2019 alone.
That's a massive pie for your new business to start getting a slice of.
6) Removals
In the same vein as waste removals, home and office removal services are in high and increasing demand nationwide.
The barrier to entry is very low as far as equipment is concerned. You only need a suitable vehicle – probably a Luton or Transit van – and a few straps and other things to keep items in place while you're transporting them.
Apart from that, you need physical strength and the ability to market yourself effectively to potential customers.
The easy way to start a business: your options
There are a few ways to approach starting your new business as a beginner to an industry:
1) Solo entrepreneur
This is the way which most people imagine going into business for themselves. You're in charge of everything – delivering services, marketing to find new clients, managing client relationships – and you're responsible for everything, too.
Positives – The upside of this way of operating is that you don't need much of an initial investment besides that needed for equipment, vehicle, advertising and certification costs.
Negatives – The downside of being a solo entrepreneur is that you have absolutely no safety net. You have no one to call on when you don't know how to deal with an issue. You won't have any forewarning of potential problem points because you might not have been in the industry before. It's all on you if something goes wrong and you're starting from scratch.
2) Franchise
Becoming a franchisee still means being your own boss. But it also means that a lot of the hard work of carving out your own niche in a given industry is done for you.
Positives – As a franchisee, someone would have already figured out the best way for you to make your business work. You'll also have a ready source of expertise to call on. Got a problem? Give your franchisor a call and they'll have an expert ready to talk you through it.
Negatives – to join a franchise, you will need to pay a franchise fee. But as that fee gives you access to not only the leading brand name to trade under but also market-leading processes which make your business operate as smooth as possible and – in the best franchises – lots of marketing and advertising work being done on your behalf, that's a price which increasing numbers of beginners to business consider well worth paying.
This post was written by Fantastic Services and posted on their website here. They are an exhibitor on the FranchiseShow247 Cleaning & Domestic Services floor and you can visit their FranchiseShow247 exhibition stand here.