Elite Franchise is the definitive platform for the franchising sector. The platform is full to the brim with news and features for franchisors and franchisees alike. Whether you are firmly established in the franchise universe or just taking your first tentative steps into it, our team of experienced journalists and industry columnists will ensure your own franchise story is a successful one. From tips on how to expand abroad to figuring out how franchises can navigate the gig economy, we've got you covered.
It's a fact, confidence is now growing for individuals looking to take new franchise opportunities. With the 2nd half of 2021 about to commence, and the roadmap out of lockdown in final stages. Now is the time to be marketing! We want you to help educate people to start their own business success story with a proven franchise business model. With over 15,000 opted-in digital subscribers and a further reach of 250,000 across the UK, your opportunity will encourage people to rapidly progress – join us and be a champion for Britain's up and coming entrepreneurs and become an Elite Franchise investment opportunity.
HSBC Elite Franchise TOP 100 (UK) Awards
Over the years, we've had the great privilege of covering some of Britain's best franchises, and they continue to exhilarate us with their ingenuity. We believe it is important to highlight these businesses and to this end, we publish the HSBC Elite Franchise TOP 100 (UK) Awards, our annual definitive league table, that celebrates the greatest franchises in the UK. In conjunction with the guide we also host a celebratory evening to further congratulate all our winners.
HSBC Elite Franchise TOP 100 (UK) Awards promotional video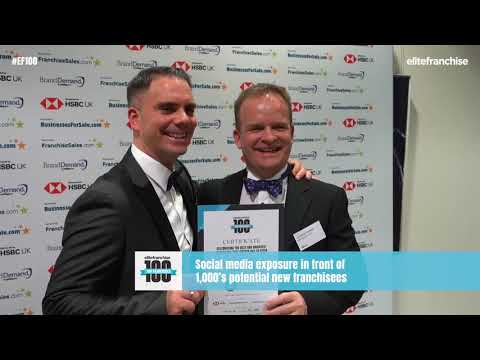 HSBC Elite Franchise TOP 100 (UK) Awards promotional video
Enquiries made easy
Only enter your details once
Quick and easy process
Unlimited enquiries