Join the Brokerplan Academy and fast-track into the lucrative world of financial services. The Academy offers a range of product options including commercial finance, residential mortgages, insurance products, estate planning and R&D Tax Reclaims. With no financial services experience required, full support including business launch and ongoing development training is provided. Engagement costs range from £5,995 – £29,995 for individual packages as well as Super-Broker packages combining multiple options. Established in 2014, the Brokerplan Academy continues to evolve and currently supports well over 150 network partners in the market.
The Brokerplan programmes have been designed to allow you to face the market as a finance specialist to generate meaningful (and uncapped) income within a matter of weeks. You can choose to operate under one of our brands (Acumen or Your Mortgage Plus) or under your own brand. You will be supported by our back office team who will give you the confidence to develop your practice in the knowledge that all your compliance and regulatory responsibilities are taken care of. Marketing and business development support is part of the packages, including branding, website, business cards and more.
As a fully-trained and supported Network Partner you will have access to some of the following products depending on the package you choose:
Commercial Mortgages, Buy-to-Let and HMO funding, Development Funding,
Portfolio Funding and Second Charge Loans, Short-Term Loans and Bridging Finance
Commercial Finance to purchase or refinance trading businesses
Short-Term Loans and Bridging Finance
Working Capital Solutions, Peer-to-Peer Funding.
Commercial Funding for acquisition, expansion and general growth.
Asset Finance, Leasing & Hire Purchase for equipment, machinery, commercial and private vehicles
Cash Flow Support – Factoring, Spot Factoring, Invoice Finance and Invoice Discounting
Life Cover, Critical Illness, Income Protection, Family Income Benefit
Private Medical Insurance
Residential Mortgages
Wills, Lasting Powers of Attorney, Trusts and Probate
The business started trading in 2004 as a standalone broker, and grew on the back of the success of the property sector. The business survived the financial crisis and became a focal point for independent brokers where the High Street banks were unable or unwilling to fund. Following the crisis, the demand for our services grew and the Brokerplan proposition was formalised when the business was awarded FCA Principal status [FRN: 630772] This status allows us to provide the full compliance and regulatory support required by every member of a commercial finance network as the act of broking credit is deemed a regulated activity by the Financial Conduct Authority. Brokerplan has since expanded in residential mortgages, insurances, estate planning and R&D Tax Reclaims.
Where authorisation is required, our Network partners can choose to operate legitimately either as Registered Individuals (RIs), Appointed Representatives (ARs) or as a Directly Authorised business (commercial only). As a Principal broker we are able to grant RI or AR status and guide any business through to Direct Authorisation.
We welcome applicants from any business background, without need for prior experience or qualifications in the finance sector. Instead we seek enthusiastic and driven individuals, who want to build their own sustainable business.
Q&A with Darren Dow - What Products have you Sold Since Starting?
Q&A with Darren Dow - Do you have any interesting cases in the works at present?
Q&A with Darren Dow - How did you generate leads now and in the early days?
Q&A with Darren Dow - What Products have you Sold Since Starting?
Q&A with Darren Dow - Do you have any interesting cases in the works at present?
Q&A with Darren Dow - How did you generate leads now and in the early days?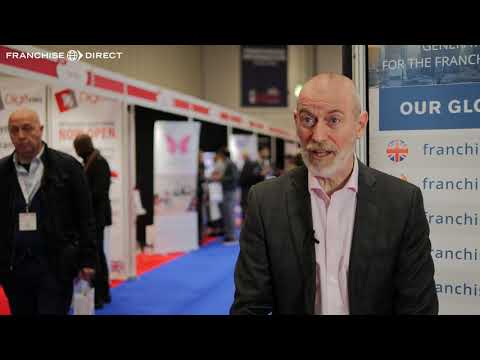 Commercial Finance
The support I receive from Brokerplan is second to none, it feels like you have a full team behind you.
YMP offered a perfect solution that arranged not only my formal qualifications but took me step by step through the process and compliance procedures to ensure I achieved my Competent Advisor Status. I was able to undertake this process at a time to suit my family and existing commitments.
Since joining Your Mortgage Plus as a franchisee I have received a lot of help and support. It can seem a bit daunting when you are thinking about taking the plunge to start your own business but the team at Your Mortgage Plus are excellent and always give you the support you need every step of the way.
Exhibitor Blogs & Seminars
Enquiries made easy
Only enter your details once
Quick and easy process
Unlimited enquiries